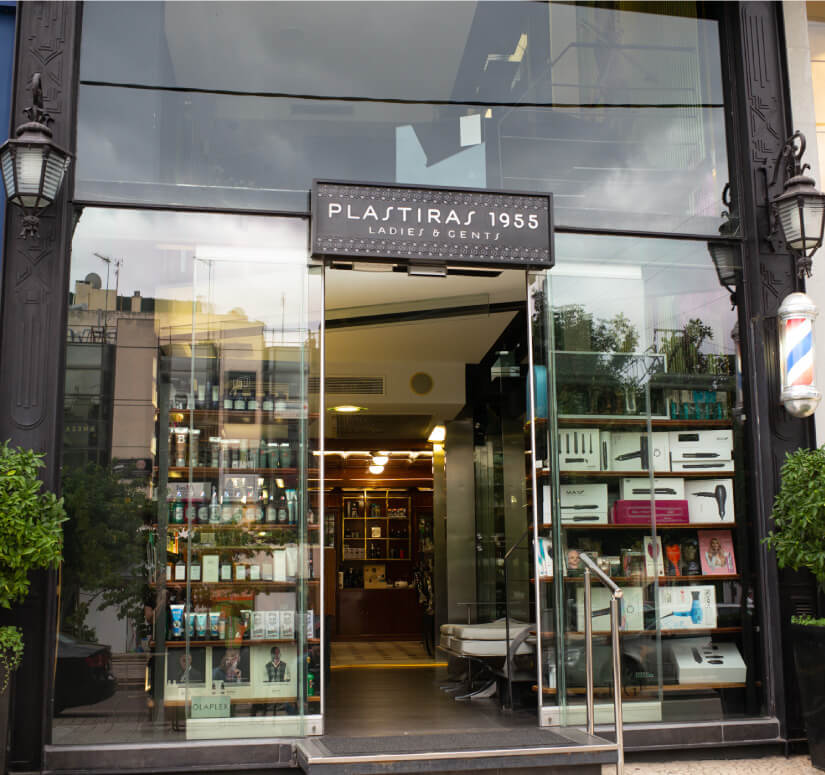 Our hair salon
Welcome to Plastiras 1955, the most established beauty hub that embodies timeless excellence in women's, men's, and children's hairstyling, with a fascinating journey spanning over 65+ years in the world of fashion and beauty.
Located in the heart of Glyfada, our salon offers a wide range of additional services that include hairstyling, hair coloring, straightening -"Brazilian"- hair treatments, nail care, facial treatments, and makeup application. We always work with the highest quality products sourced from the global market. Our trained staff delivers the most modern services for haircare and beard.
At Plastiras 1955, in both our salon and barber shop emanates a harmonious atmosphere, within an elegant and friendly environment. We "sanctify" hair and beard grooming rituals for every age.
Enrich your hair's and scalp's care routine with a plethora of innovative, organic, and professional products available in our store. Experience the essence of Plastiras 1955 within the comfort of your own home.